RM EDC Capsule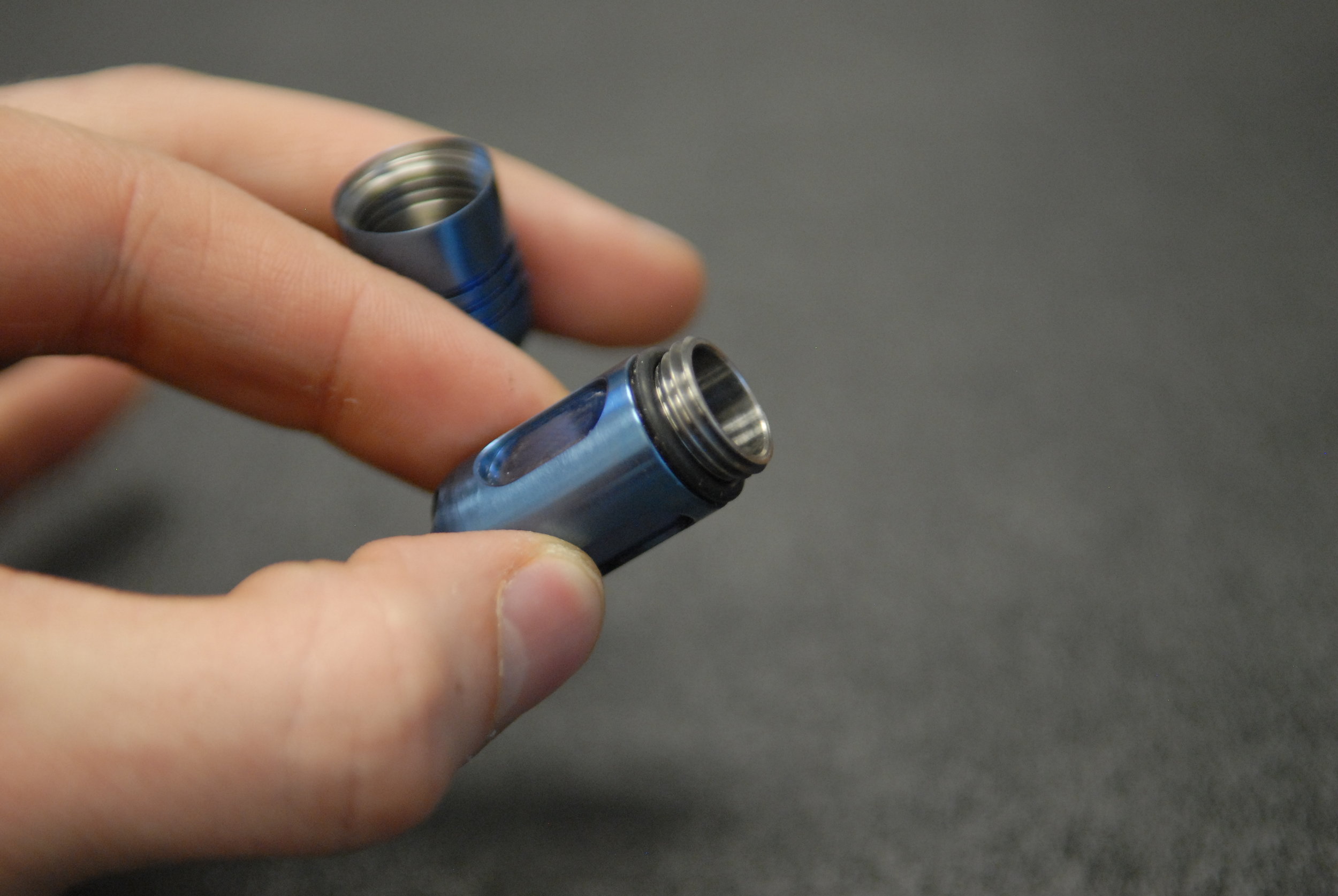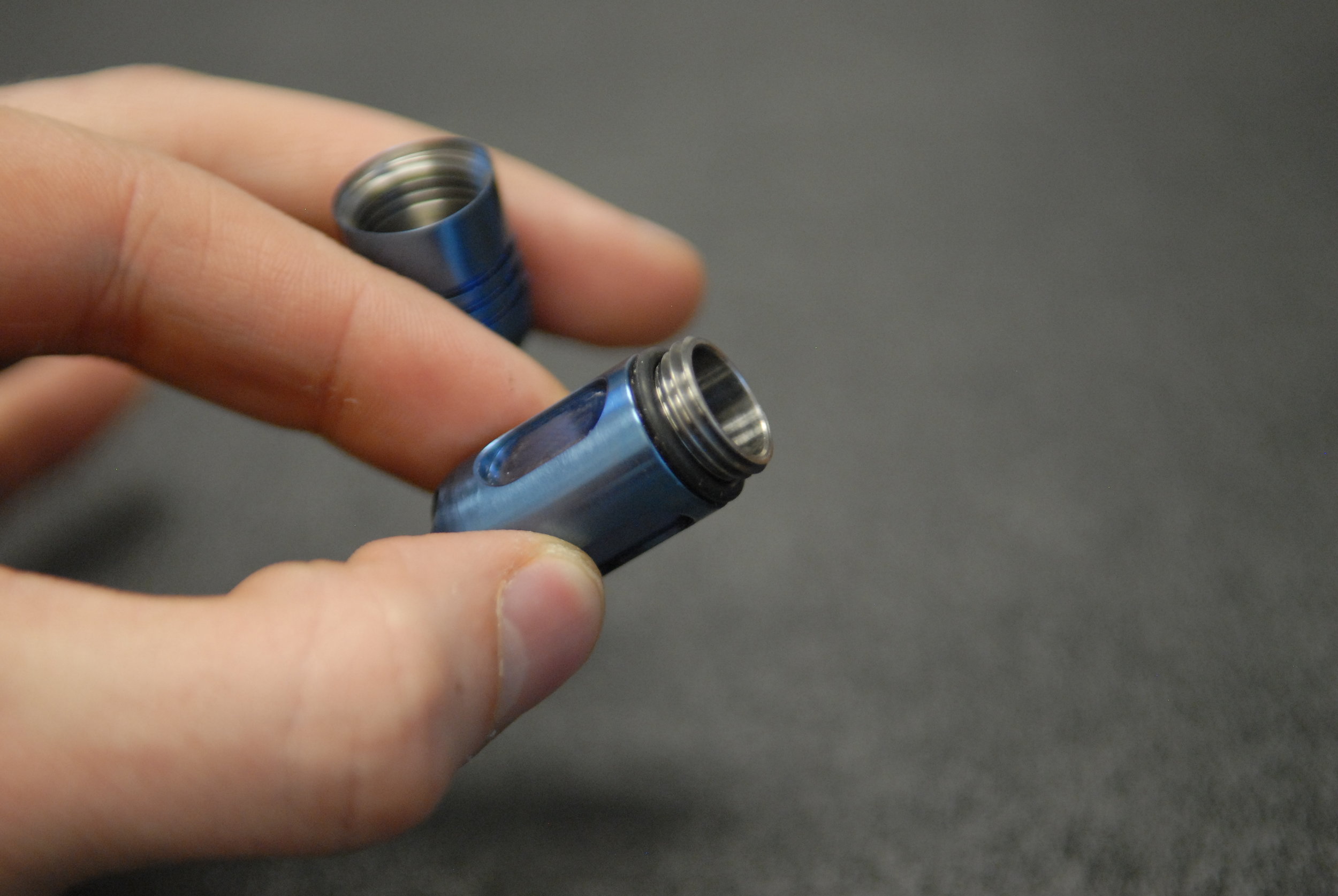 RM EDC Capsule
Waterproof
Titanium
Comes with survival lighter insert
Shipping est 5-6 weeks
The RM EDC Capsule lighter designed by Mike Hogarty
The idea for the capsule started late 2017 while thinking about my daily carry.
Wallet, Knife, Pen, Sharpie, Chapstick, and one or two machined edc items from other makers or whatever I'm prototyping.
Thinking about a well rounded carry I realized I needed a lighter. Butane lighters are great but don't work in cold weather and I weld so they are a risk in my pocket. I had recently seen a video by the guys at blade hq, they talked about peanut lighters. I bought one and tried it out. The o-ring didn't fit correctly, threads quickly wore out and it didn't go with the other items in my pocket. I took out the insert and designed the RM Capsule to be a lightweight attractive housing to the white gas lighter insert. I added a lanyard loop on both sides to allow linking my favorite bead or carabiner, then added a few slots on the sides for grip and for future inlays (currently trying prehistoric amber with insects in mine).
Uses for the Capsule: Pill case, small survival kit, survival lighter, backpack zipper pull, the list goes on.
We are offering multiple finish options: Stonewash, and Anodized by Philip Atchison at Metal Morphosis.
Thank you for your supporting Revolve Makers!